Honda Vario 150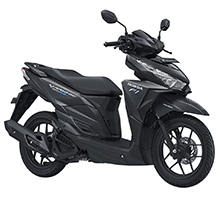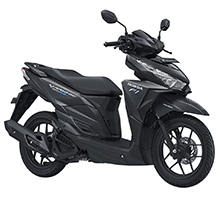 Power to the people! The Vario 150cc is powerful yet compact, it's an automatic and it handles great. It has a bit more power than its little brother, the 125cc version, and it is therefore well suited for medium long distances and bringing a passenger along.
All our bikes drive like new. Before every rental we perform an extensive quality check: brakes, lights, lane signals, tire pressure and 9 more key safety points. In case of any unexpected event our customer care is at your disposal 24/7. Bikes come with one or two clean helmets and a full tank of petrol. The mileage is unlimited.

We offer free delivery and pickup to your accommodation in the south of Bali (also in Ubud center). A phone holder is mounted on the handlebar. A surf rack is optionally available for the Vario so you can take your surfboard with you.

The Vario 150 is a great choice if you are looking for a lightweight and powerful bike of high quality.

Make sure to book your Vario 150 in time because availability is limited.
Features
1 or 2 Helmets
Full Tank of Petrol
Extensive Quality Check
Free Delivery and Return in Area A
24/7 Road Side Assistance
Unlimited Mileage
Mobile Phone Holder
First Aid Medical Kit
Book online

Easy, fast and safe. We offer many international payment methods so you do not have to worry about foreign cash.

Delivery service

Just tell us where you are staying and we will deliver the bikes and accessories to your accomodation free of charge.

Enjoy your adventure

Discover breathtaking sceneries and vibrant cities. Just leave the bike for us to pick up by the end of your adventure.